Crafting
Here is where I will include photos of some projects like knitting, sewing, maybe embroidery?
Sewing
This means I actually have to finish some sewing projects other than handkerchiefs. Self-drafted unless a pattern is noted.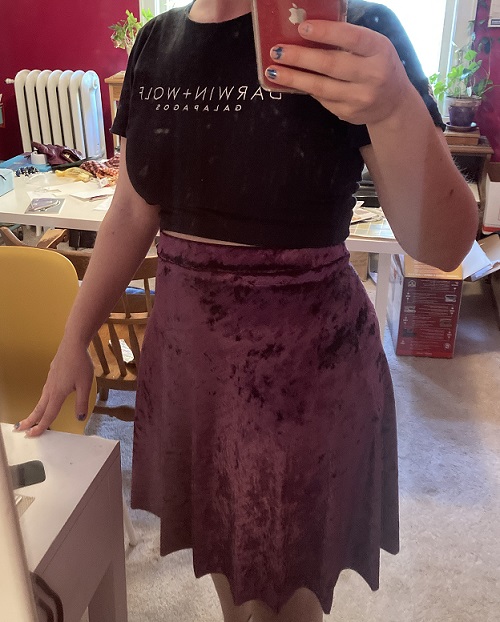 Crushed velvet skirt, May 2022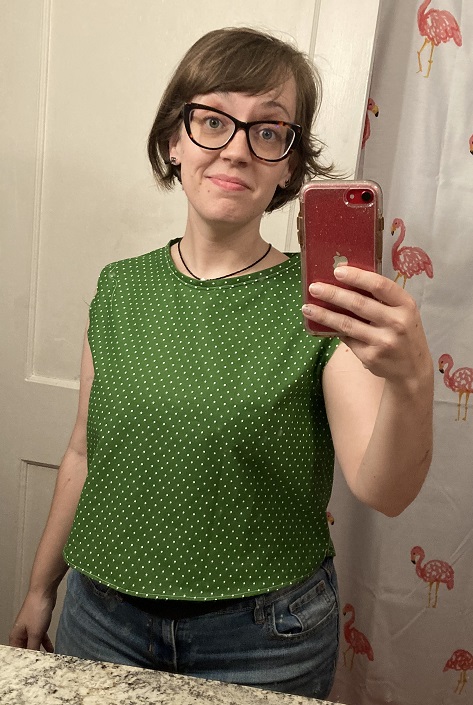 Green polka-dot crop top, June 2022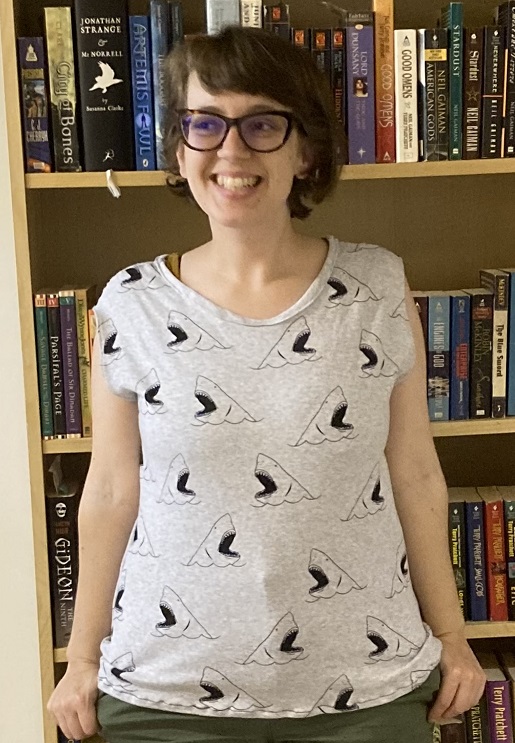 Shark shirt! I started this in 2018 as a hand-sewing project, and finished on the machine in June 2022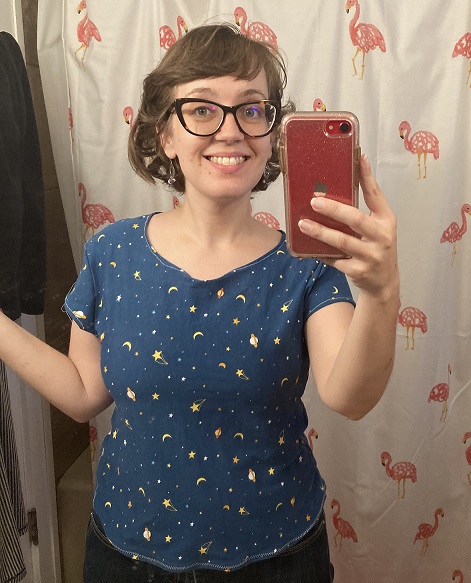 Space t-shirt, July 2022. This is the first time I successfully used the zig-zag function on my machine!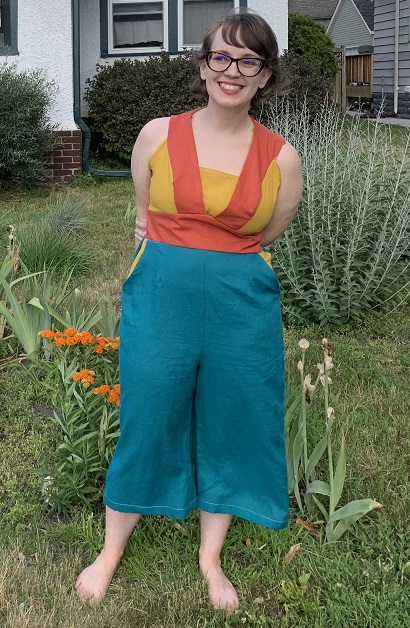 Jump suit from McCall's 7909, June 2022
Yarn Crafts
For instance, sweaters.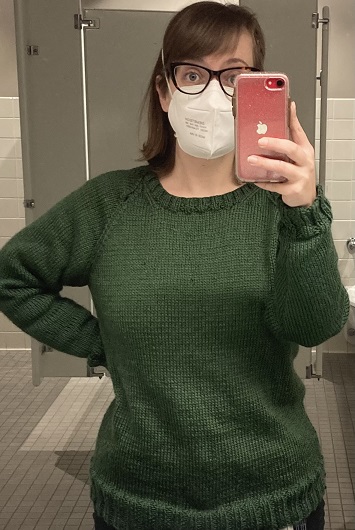 This sweater was the first thing I've knit in a great many years! The photo was taken in the restroom at work, glamorous, in winter 2022.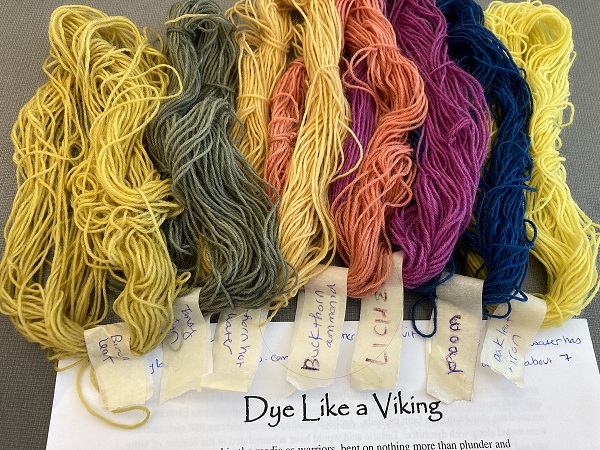 I took a class on natural dyes at the American Swedish Institute in summer 2022, and these skeins were the result!
Embroidery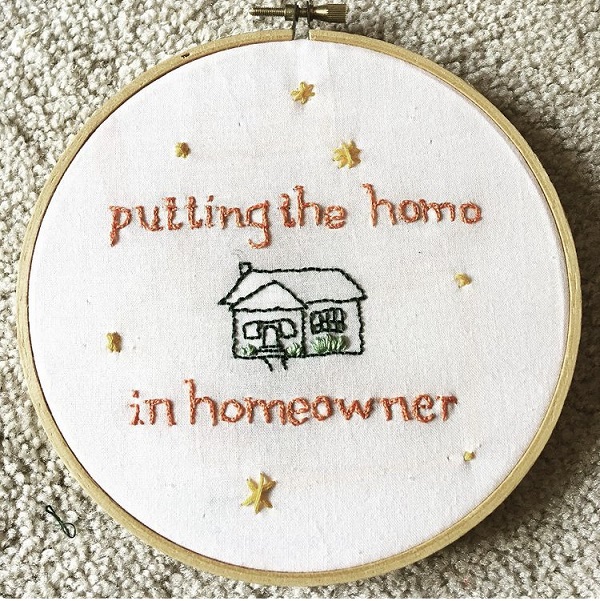 Self-designed cross-stitch I made of our house, 2021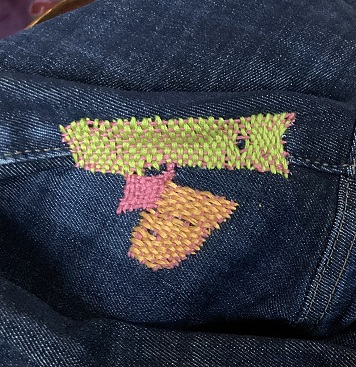 My first attempt at visible mending! Darned a pair of jeans that had frayed because thick thighs don't lie. May 2022