Paintings | Block Prints | Art For Abortion | Miscellaneous
Painting
Acrylic paintings, from 2020 onward.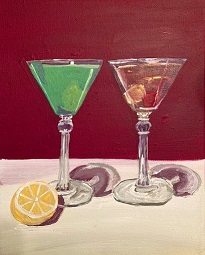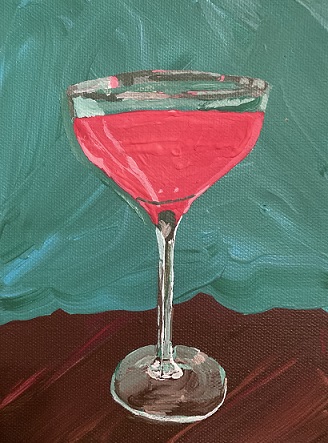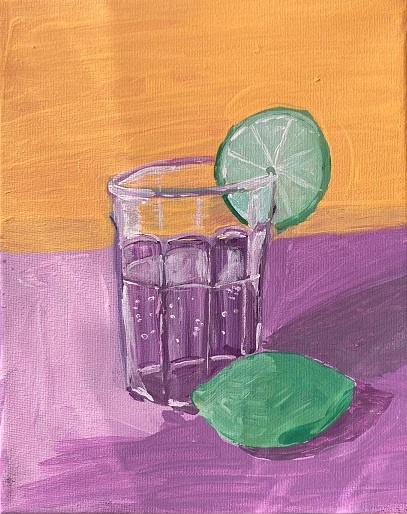 Gin & Tonic with lime, Feb 5, 2022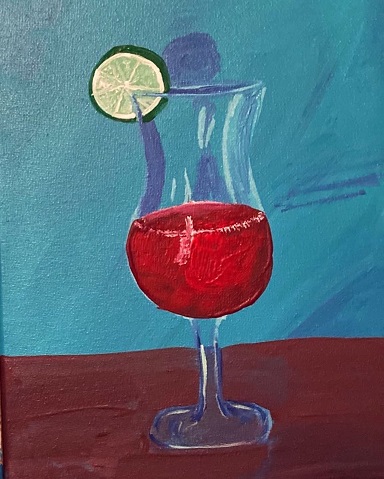 Strawberry daiquiri, Feb 5, 2022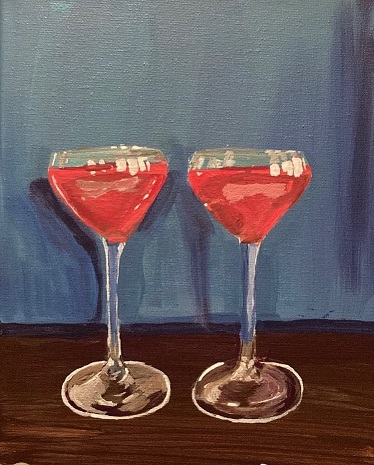 Nick & Nora Negronis, Feb 6, 2022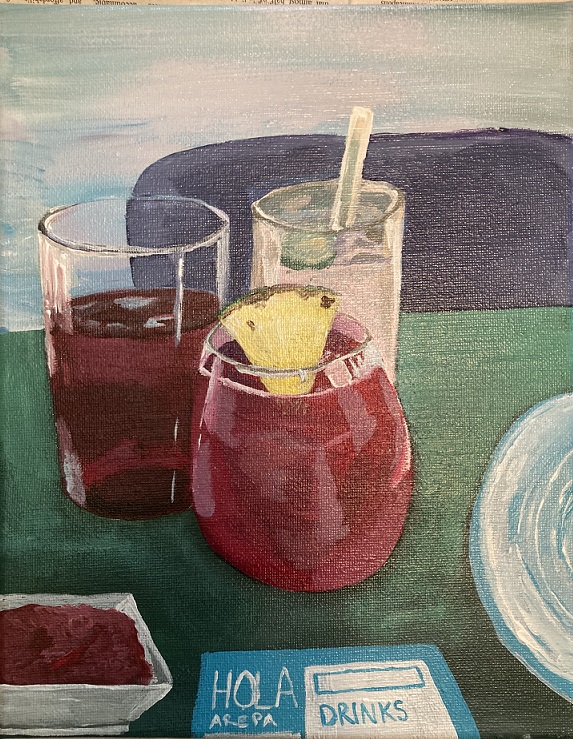 Cocktail trio at Hola Arepa, May 29, 2022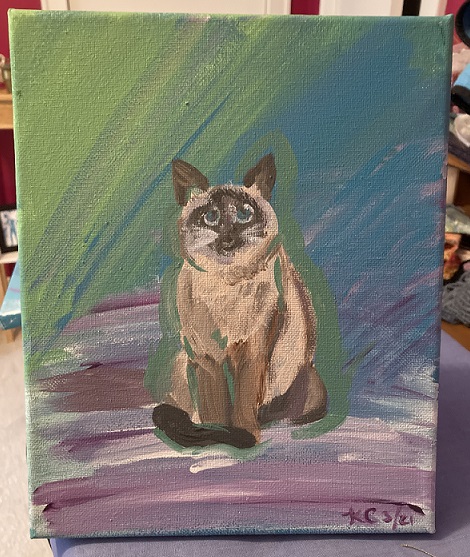 Friend cat, March 2021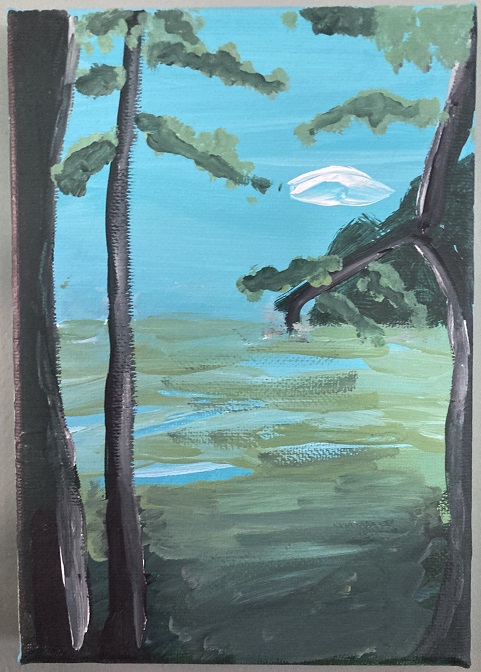 Rachel Carson Preserve, 2019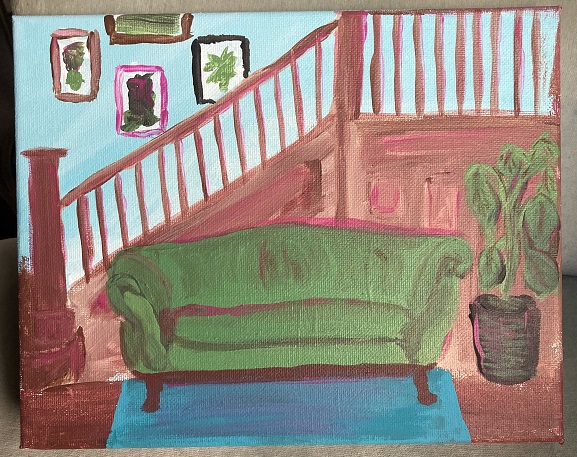 Green couch, April 2021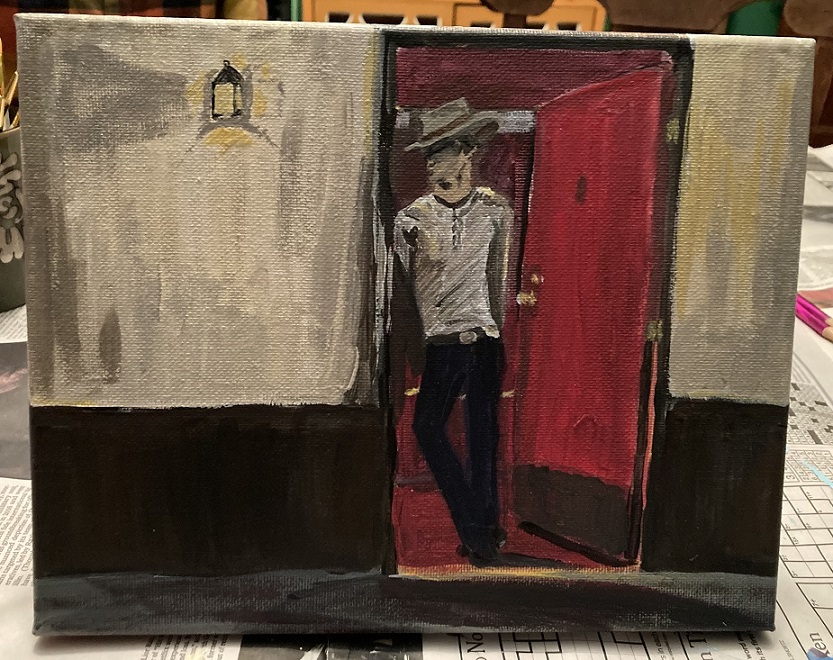 Raylan Givens, April 2022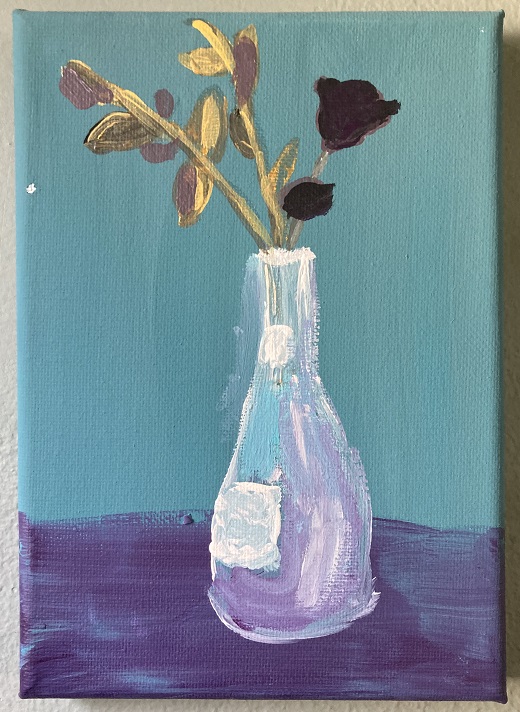 Still life, 2019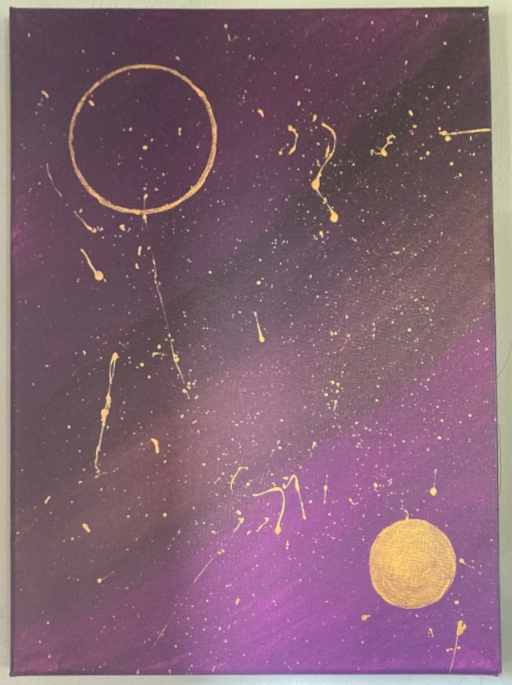 Abstract self portait, 2018
Block Printing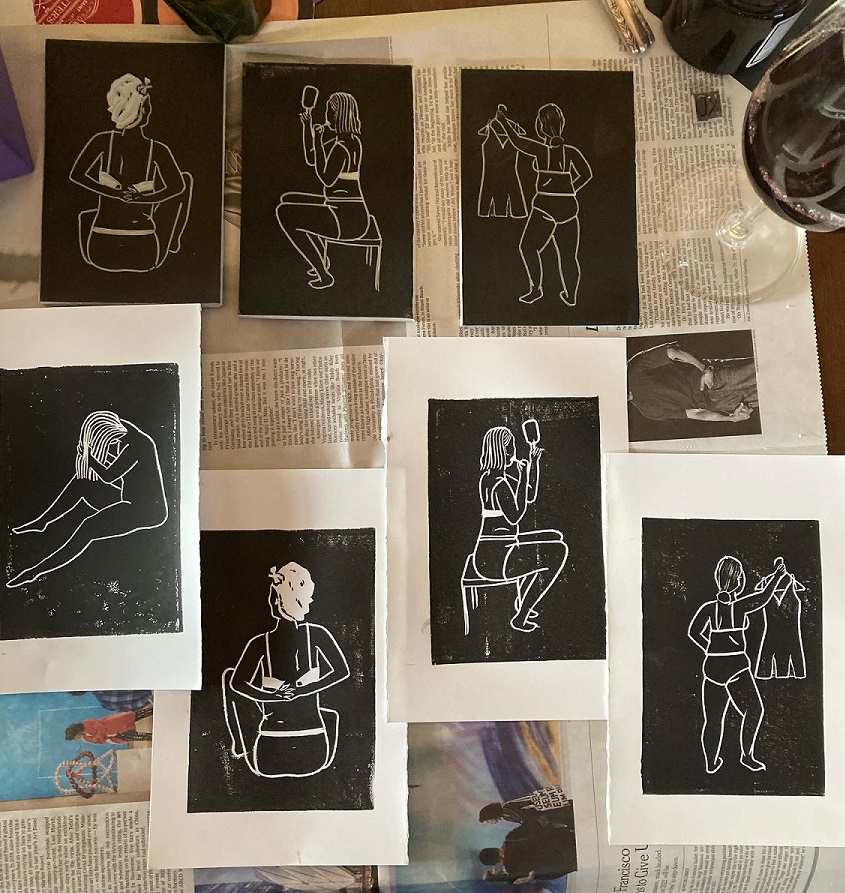 The Ladies Getting Ready series, March 2021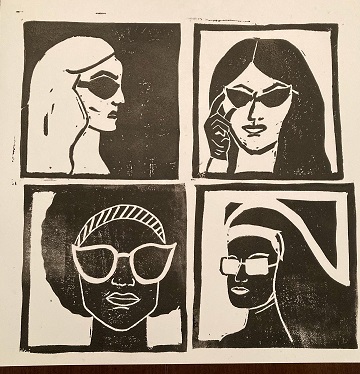 Dangerous Ladies, March 2021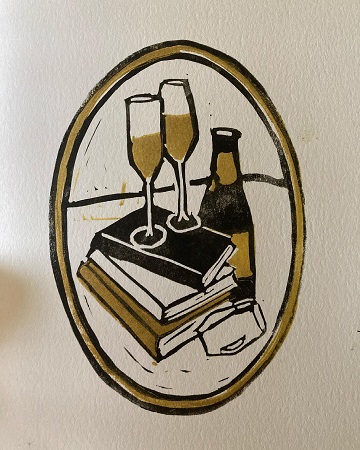 Print done to celebrate the tenth anniversary of my book club, summer 2021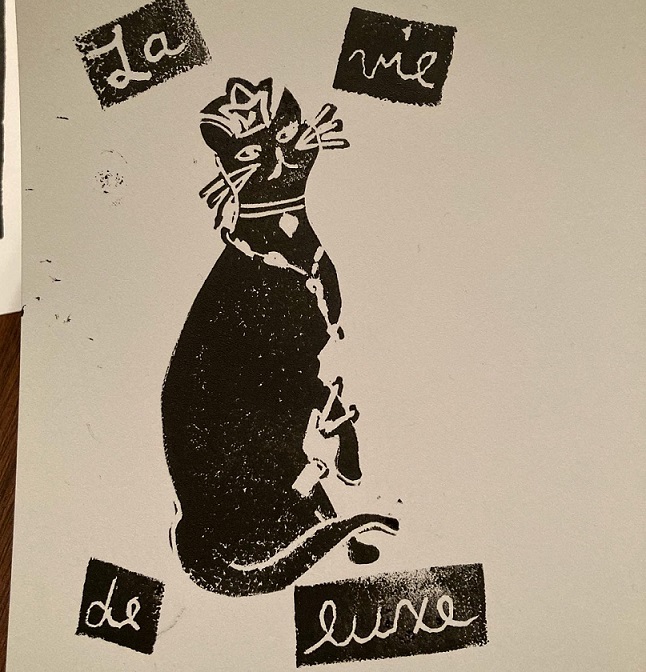 La Vie de Luxe, March 2021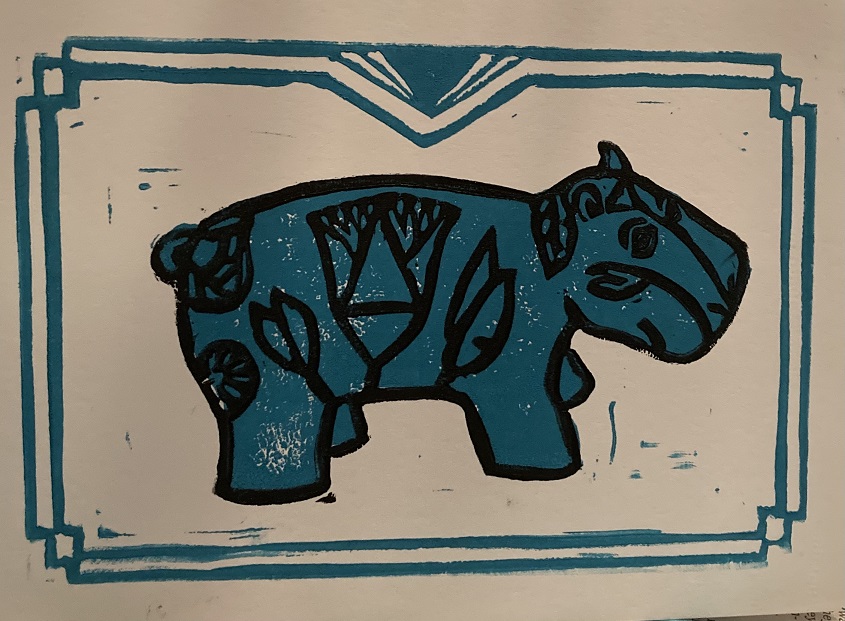 William the Hippo, April 2021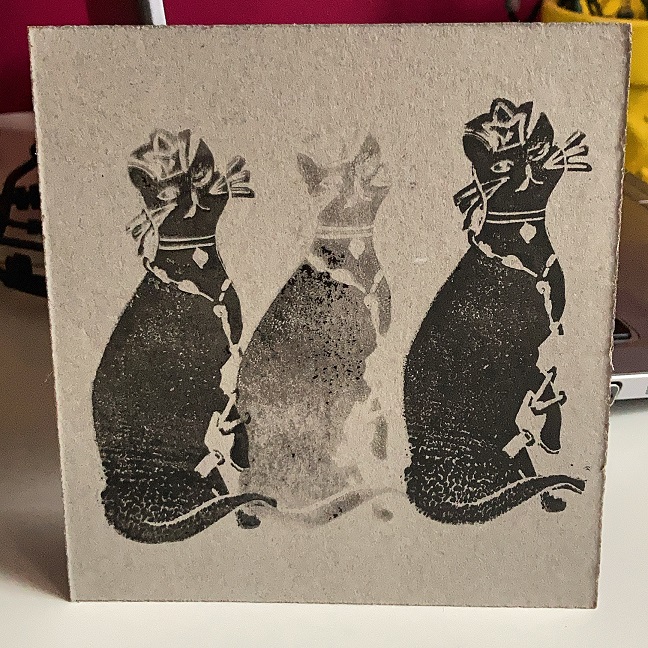 Warhol Cats, March 2021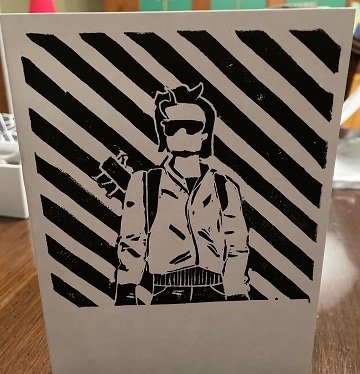 Steve Harrington, March 2021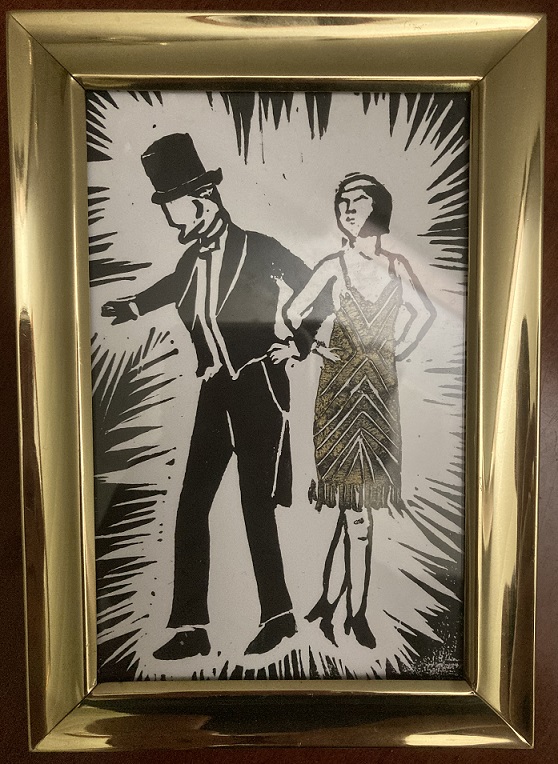 Bright young things, May 2021
Art for Abortions
In 2022 I participated in the spring Fund-a-Thon for Our Justice, my local abortion fund. I offered to paint donors' favorite cocktails as a thank you gift; here are the results!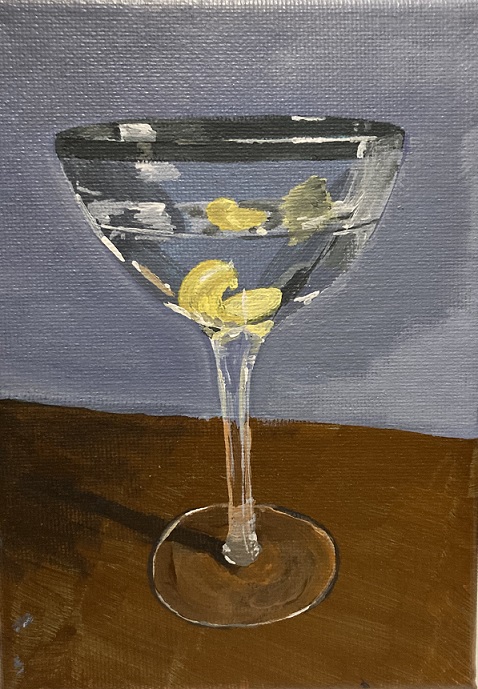 Martini with lemon twist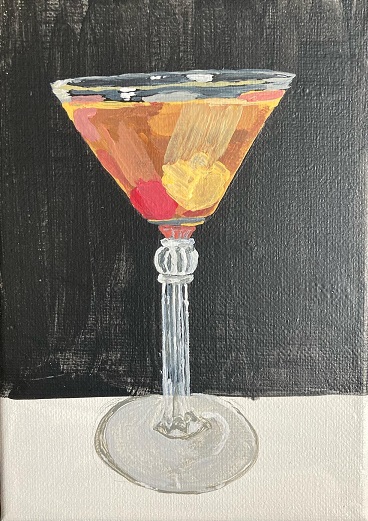 Prince of Wales cocktail against a black background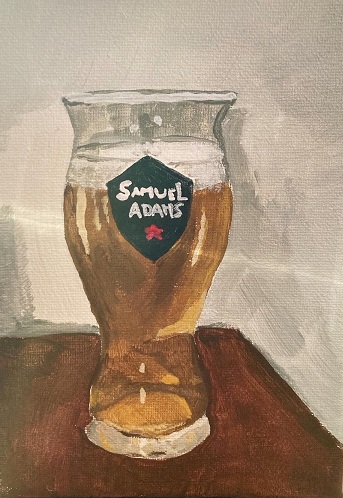 Sam Adams glass with logo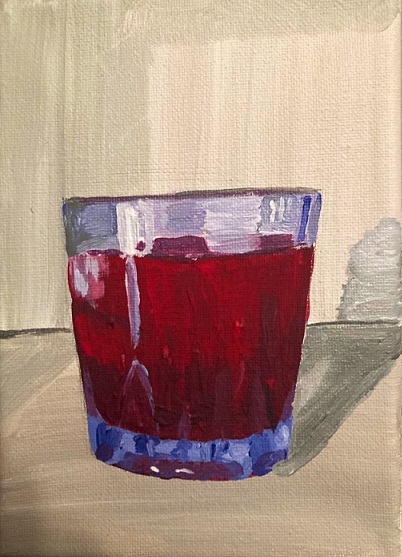 Cranberry cinnamon winter punch, 5x7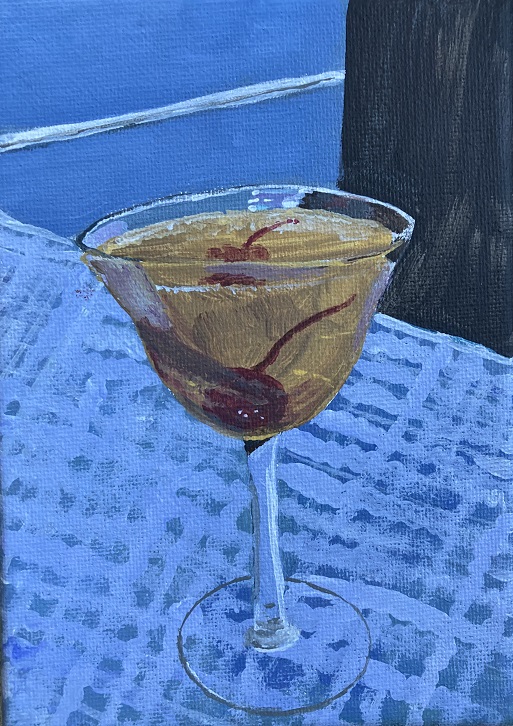 Prince of Wales against blue tablecloth
Miscellaneous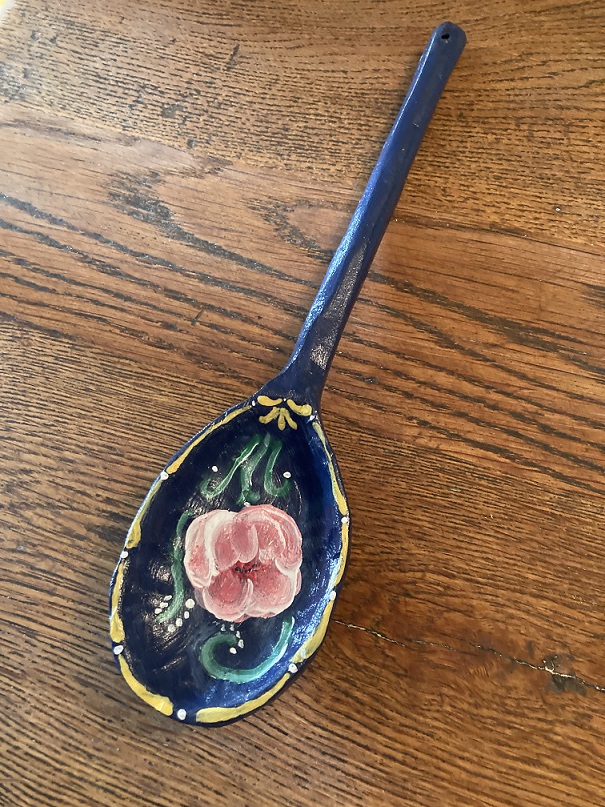 I carved this spoon and then rosemaled it as a gift for my sister, May 2022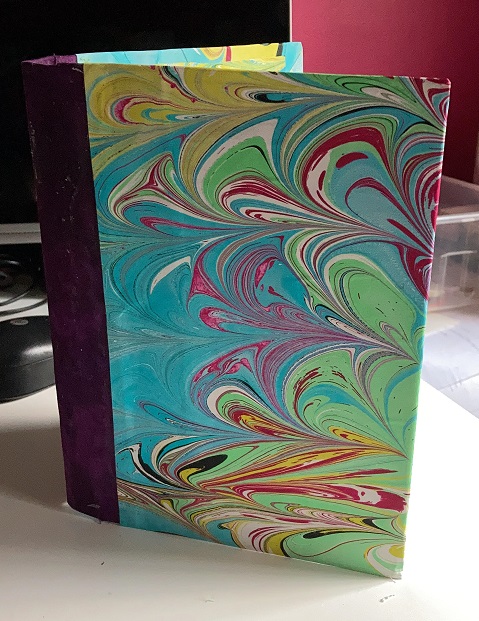 Paper marbled by me in July 2021, and then I made the book out of old cracker boxes and scrap fabric later that summer.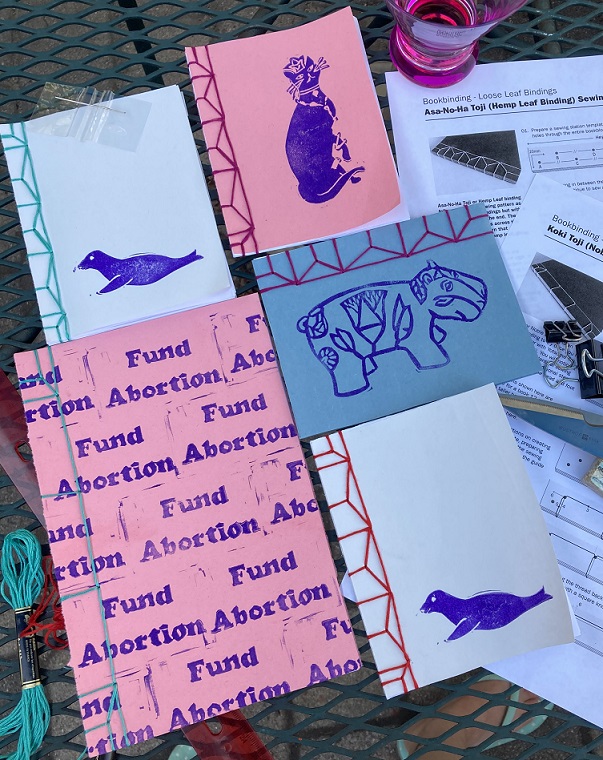 Japanese stab binding with block printed covers, September 2021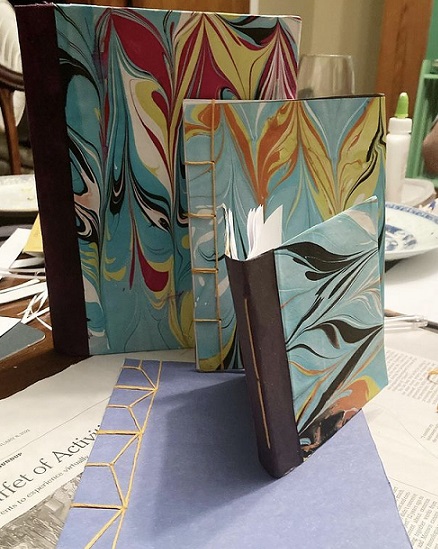 Some more books, 2021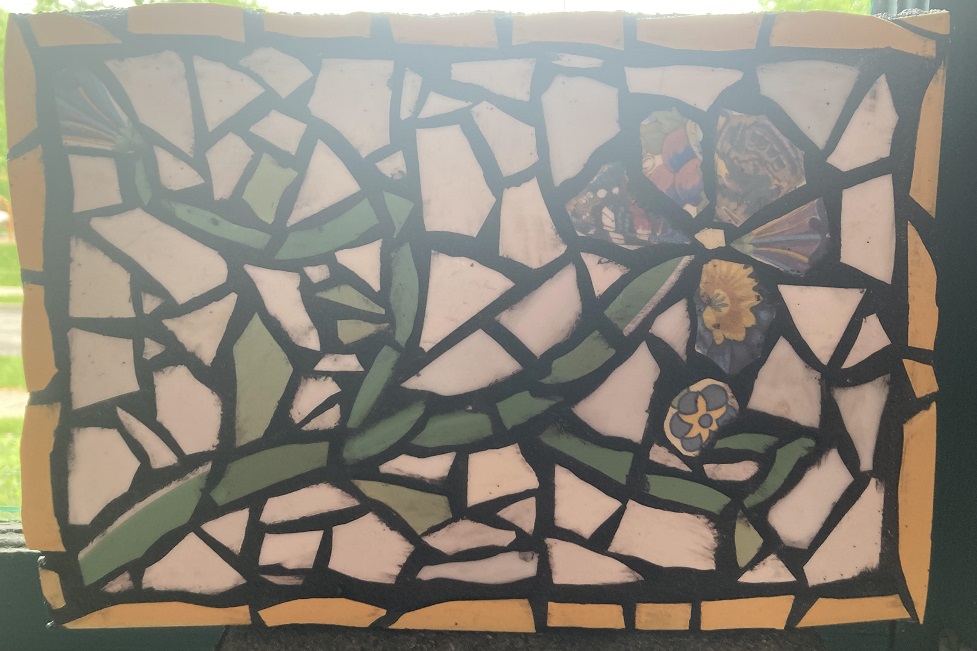 Flower mosaic on a paver, Fall 2021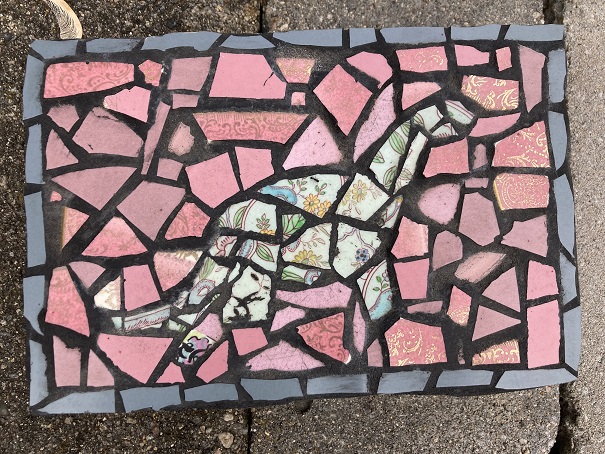 Dinosaur mosaic on a paver, Fall 2021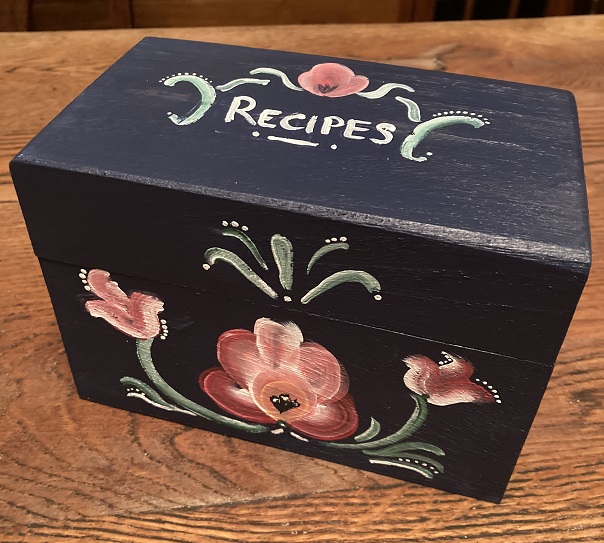 Rosemaling on a wooden box. Box purchased at Michael's in 2013, painting done May 2022